In this video, Adam is going through the execution of our AXIA Elite Trader on Thursday 12th of December 2019.
It was a very eventful day which started with ECB's Rate Decision and Press Conference, followed by Trump's bullish tweets on a US-China Phase 1 Deal and finally WSJ sources on China tariff deal details. Late in the evening of the same day, the UK General election was held.
This was Lagarde's first ECB meeting after taking over from Mario Draghi and had the potential to be very market moving if she revealed her stance on future policy. However with the strategic review coming up early in 2020, she managed to strike a very balanced tone and not cause any big market moves. Nonetheless, our elite trader started positioning short the Bund when he noticed bearish flows hitting the market after Lagarde failed to say anything overly dovish and also due to a bearish intraday technical structure.
At the same time, the market was waiting to hear from Trump on updates on the US-China Phase 1 Trade deal. Because of the fact that on the 15th of December the US was ready to impose new tariffs on Chinese products unless US-China had reached a deal, the looming deadline made the markets nervous and very sensitive to commentary from both US and China. No deal and new tariffs would have caused massive risk-off into year end, whereas the opposite should have led to a relief rally into year-end for risk assets.
As the bund position of our elite trader was drifting more and more onside, Trump tweets the following: "Getting VERY close to a BIG DEAL with China". The trader reacted by instantly pulling all his resting bids in the Bund and aggressively adding to his Bund position by selling over 350 lots on the back of the positive commentary. He also bought over 300 S&Ps, sold around 200 lots of Gold and also bought 90 lots of Copper.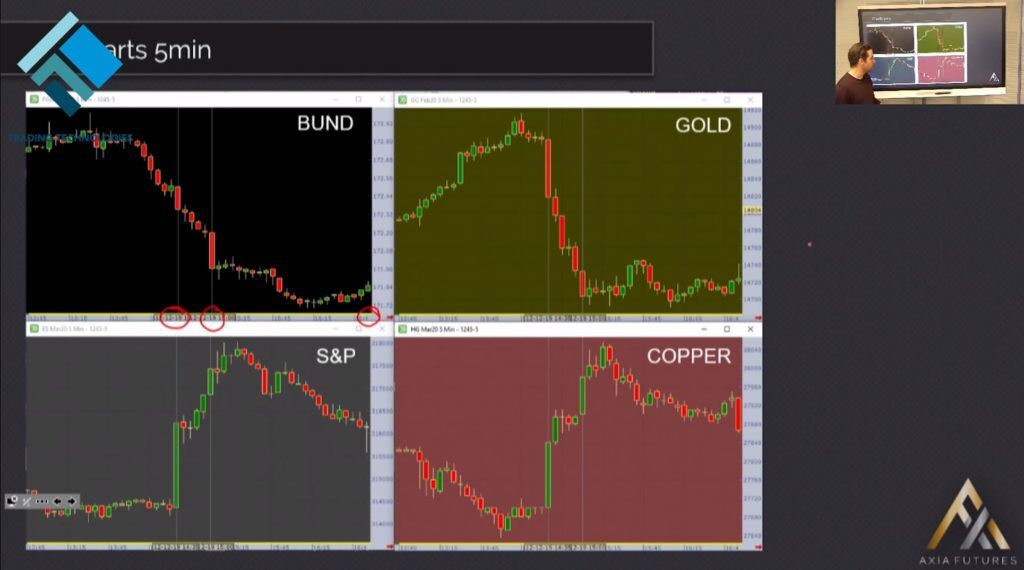 The tweet caused big risk-on across the board and he was quickly onside in all the markets he was trading. He kept managing his 4 positions very actively by scaling them out as the market was moving in his direction.
Later on a WSJ story came to add to the positive sentiment as more details on a US-China trade deal were revealed. This made our elite trader to add to his conviction and run his risk-on trades more and adding to his size.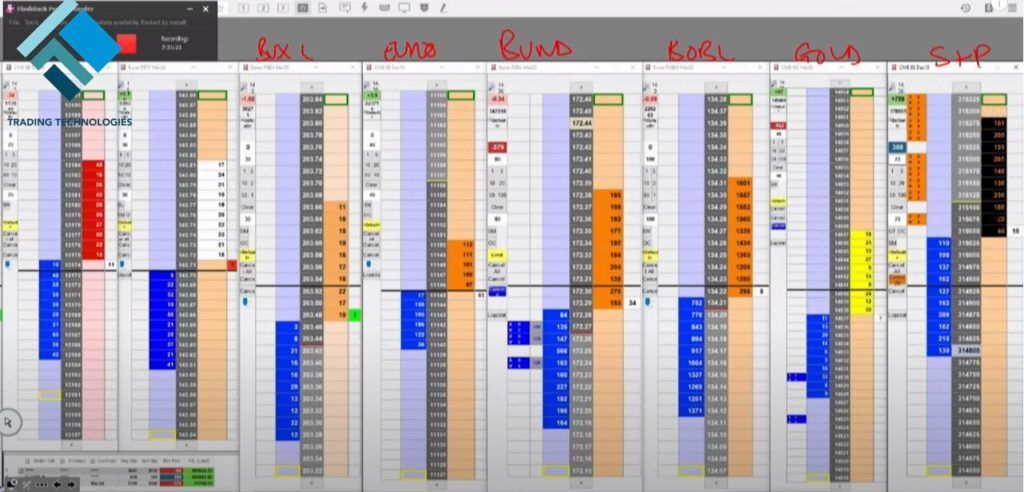 Finally, towards the end of the day, a smash-and-grab opportunity was presented when a CNBC journalist came out with sources which played down the chances of a deal. Our trader quickly reacted to the news but covered very quickly as he thought the sources were not significant enough to change the risk-on sentiment of the day.
To learn more about how to day trade and develop your career as a futures trader within a professional environment then check out the Axia Futures 8 Week Intensive Trading Course and our other more specialised Trader ​Training programmes. It is the most comprehensive training programme in the proprietary​ ​futures​ ​trading industry and is based​ ​upon years of successful in-house skill​s ​development on our trading floor.
Axia Futures
4 Endsleigh Street London GB WC1H 0DS
+44 20 3880 8500
https://axiafutures.com/
Social Media:
Facebook: https://www.facebook.com/AXIAFutures/
YouTube: https://www.youtube.com/AxiaFutures
LinkedIn: https://www.linkedin.com/company/Axia-Futures/
Contacts:
Demetris Mavrommatis – Co-Founder, Head of Trading
Alex Haywood – Co-Founder Head of Strategy