How does a trader evolve and push performance boundaries to achieve 6-figure and 7-figure daily P&Ls? What does it take to keep pushing size and limits with the goal of reaching ultimate performance?
In this video Adam is reviewing the execution of our AXIA Elite trader who profited $500,000.00 over comments made by President Trump on the morning of Monday 26th of August 2019 when he was attending the G7 Summit in France.
Watch The Live Trading Recording:
Adam is also discussing the AXIA culture of sharing edges and best practices. He finishes the stream by analysing our Elite trader's evolution over the last couple of years, talking about his mindset and the constant refining of his strategy which enabled him to grow exponentially and print huge trading days.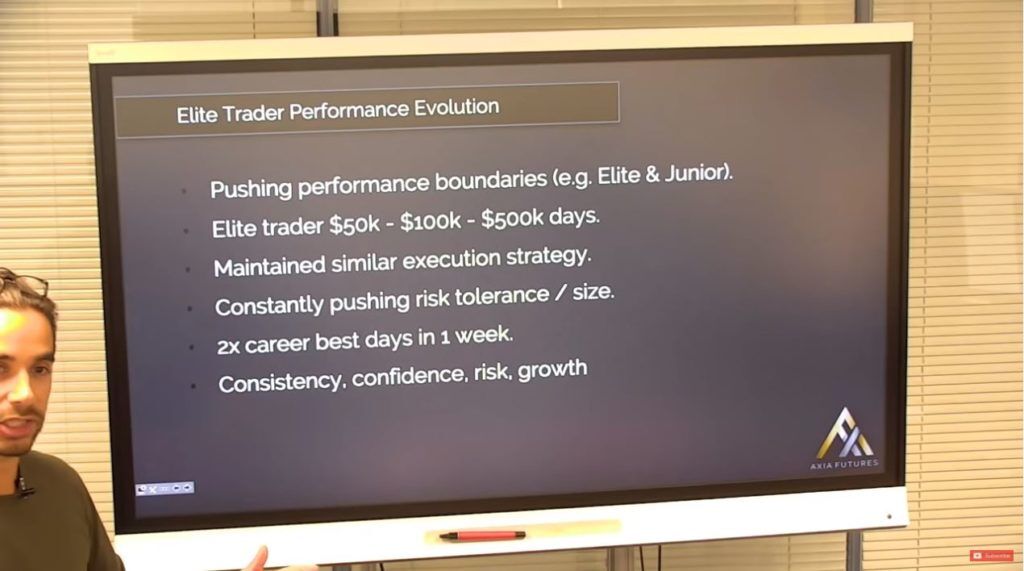 What Was The Trade Setup?
The equities had gapped lower on the open and bonds, gold, yen and other safe haven markets had gapped higher during Sunday night. This was after Trump announced that he would increase the tariffs on Chinese goods. Markets reacted violently with risk-off prevailing as trade wars had escalated after Trump's actions.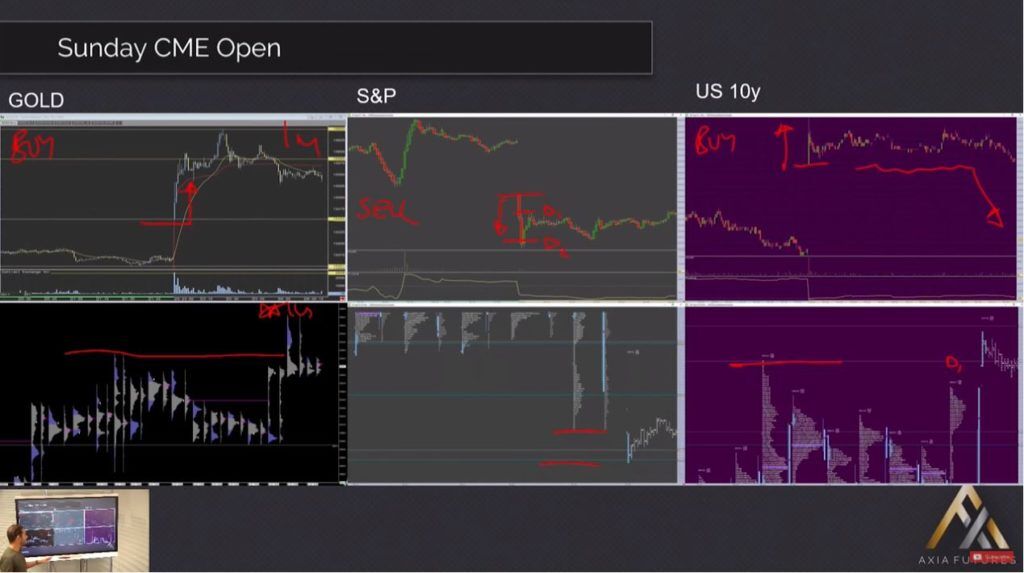 However, on Monday morning, while attending the G7 summit, Trump commented that China held a phone call with the US and was willing to restart negotiations with the aim of achieving a trade deal. This was a surprising positive development that should have caused risk assets to rally and safe haven assets to sell off.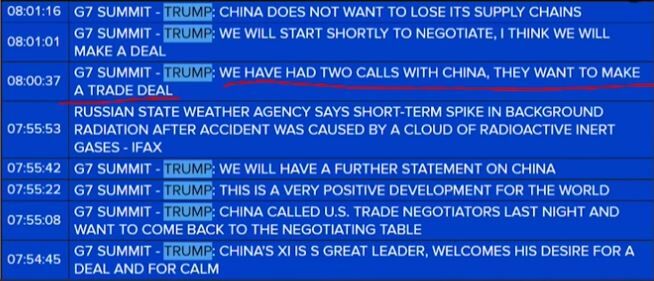 How the Elite Trader reacted to the sudden news?
As soon as those headlines hit news wires, our Elite Trader positioned himself aggressively in S&P, Gold, Yen and Bund. Knowing how those markets were caught off guard by these comments, he expected an aggressive unwinding of the overnight moves as traders would rush to square their positions.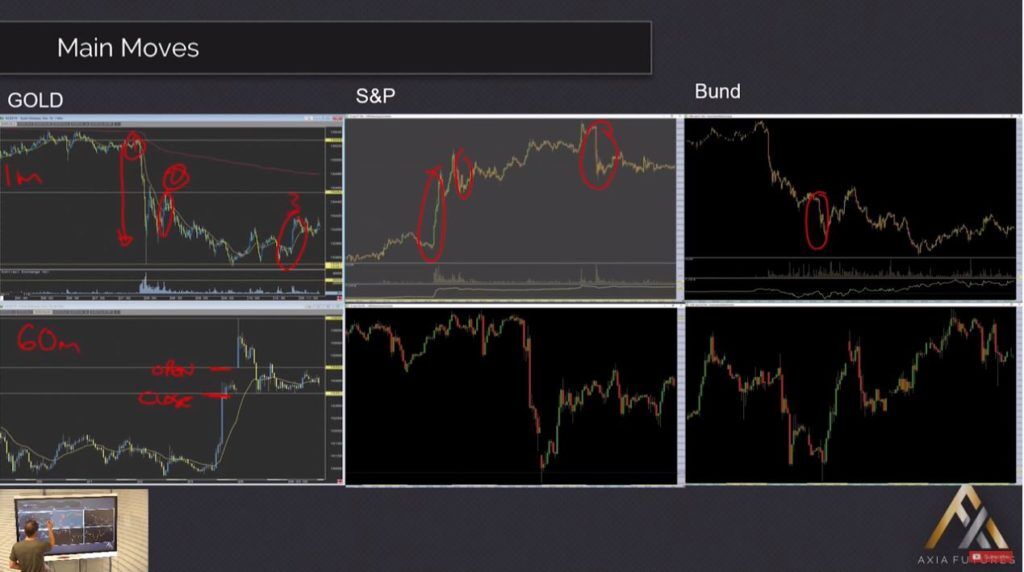 There was indeed a powerful move in those markets as our trader anticipated. Moreover, a couple of hours later, a well-known Chinese journalist tweeted that a phone call between the US and China had NOT taken place and as a result the S&P quickly pared some of the gains. Our Elite trader took full advantage of the volatility created by these comments. With his very aggressive trading style and big positions across four markets he achieved an outstanding trading day.
If you're looking to develop a career as a top performing trader within a professional trading environment then the Axia Futures 8 Week Intensive Trading Course is the most comprehensive trader training programme in the industry. It is based​ ​upon modelling the​ exact ​processes​ used within our​​ ​proprietary​ ​futures​ ​trading​ ​environment and years of successful in-house skill​s ​development​ on our trading floor.
Axia Futures
4 Endsleigh Street London GB WC1H 0DS
+44 20 3880 8500
https://axiafutures.com/
Social Media:
Facebook: https://www.facebook.com/AXIAFutures/
YouTube: https://www.youtube.com/AxiaFutures
LinkedIn: https://www.linkedin.com/company/Axia-Futures/
Contacts:
Demetris Mavrommatis – Co-Founder, Head of Trading
Alex Haywood – Co-Founder Head of Strategy