The appeal of day trading Forex and futures captures the hearts and minds of many new traders. Can you imagine earning a living day trading the world's financial markets without having to leave the comfort of your home? Most people dream about exiting their 9-to-5 jobs so that they can pursue generating an income for themselves and live life on their own terms. While day trading may sound like an exciting option, many inexperienced and newbie day traders are surprised when they discover some the common challenges within their new career path. Axia Futures offers a range of day trading courses that dive deeper into this topic, but in this blog post we'll help you get a high level overview of what is day trading and whether or not it's worth your pursuit.
Definition of Day Trading
Day trading is the activity whereby an individual buys and sells an asset in a short period of time, usually within a day. Day traders aim to generate profits on short-term trades and multiply their earnings over the long-term.
Today, there are a variety of trading platforms and online brokers who have made day trading more accessible to aspiring traders. For those with the right capital and risk tolerance, day trading offers a means of extracting profits from financial markets band being rewarded for your correct analysis and interpretation of market moving data.
There are many successful pro day traders who have made day trading their full-time job. At Axia Futures we are proud to host some of London's most elite traders on our futures desk and that we are able to expose new traders to their wisdom. Still, many who join the industry find it challenging to achieve success in day trading. According to a study by Brad Barber at the University of California, researchers found that only 1% of day traders were able to make consistent profits.
In our opinion, one of the major contributors to this shocking statistic is the lack of quality training that's available to new traders. Further, there are many so called "trading educators" who sell a fantasy about trading but do not earn their primary income from trading. This is a fundamental difference between Axia Futures and other educators. The traders on our trading floor make up the top one percent of traders and our trading courses model their best practices and strategies.
Everything we teach is tried and tested with real capital and is utilised on a daily basis by our team. If you want to learn how to trade successfully, then you need to learn from professionals with demonstrated success.
How to Day Trade
Day trading requires developing certain skills and characteristics. You will need to learn how to embrace uncertainty and unpredictability so that you can benefit from market volatility. You will also need to master patience and develop the ability to wait to act on perfect opportunities. At these moments it's important to act with speed and conviction while maintaining flexibility in your thinking to reevaluate new information.
On the one hand your personal skills and traits are important and on the other hand so too are the markets you trade. An essential element in every market is sufficient liquidity. Why? Because liquidity dictates the ease at which you are able to scale a position and move in and out of a market without affecting its price.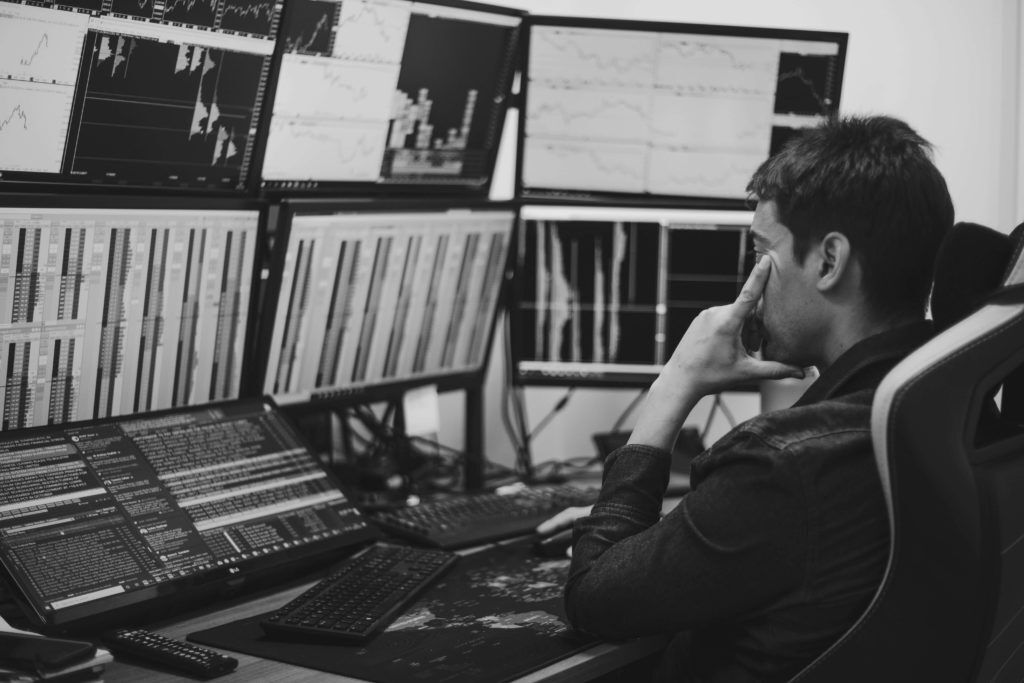 Why is Day Trading Challenging?
Expert traders understand what it takes to succeed in the world of trading and ensure that they have as many controllable factors in their favour as possible. Top performing traders utilise professional trading technologies, premium tools, data subscriptions and work in teams to identify opportunities and areas of personal improvement.
When new traders enter this highly competitive environment, they are often unaware of how these factors tilt their odds of success and do not understand why they under-perform more experienced professionals.
To learn more about how to day trade and develop your career as a trader within a professional environment then check out the Axia Futures 8 Week Intensive Trading Course and our other more specialised Trader ​Training programmes. It is the most comprehensive training programme in the proprietary​ ​futures​ ​trading industry and is based​ ​upon years of successful in-house skill​s ​development on our trading floor.
Axia Futures
4 Endsleigh Street London GB WC1H 0DS
+44 20 3880 8500
https://axiafutures.com/
Social Media:
Facebook: https://www.facebook.com/AXIAFutures/
YouTube: https://www.youtube.com/AxiaFutures
LinkedIn: https://www.linkedin.com/company/Axia-Futures/
Contacts:
Demetris Mavrommatis – Co-Founder, Head of Trading
Alex Haywood – Co-Founder Head of Strategy
Map Embed: