Using Tradovate To Trade Axia Futures Strategies Introduction
In this blog post, we will discuss how you can use Tradovate to trade Axia Futures strategies. The Tradovate platform has been developed ground up to offer low-latency execution and order-flow tools that go hand in hand with the approach Axia Futures preaches. At Axia Futures, our core focus is on leveraging tools such as DOM (Price Ladder), Market Profile, Volume Profile, and Footprint charts. All of those are essential parts of the Tradovate platform and we will have a look at the features that enable you to trade many Axia Futures strategies. Let's get started.
Tradovate Trading Platform Overview
Introduction Into Tradovate
When you start with the Tradovate platform, you will notice that Tradovate built its platform on the principle of flexibility utilizing a grid system. Each block in the grid is called a module. You can add and adjust any module and customize your trading experience based on the information that is important to you.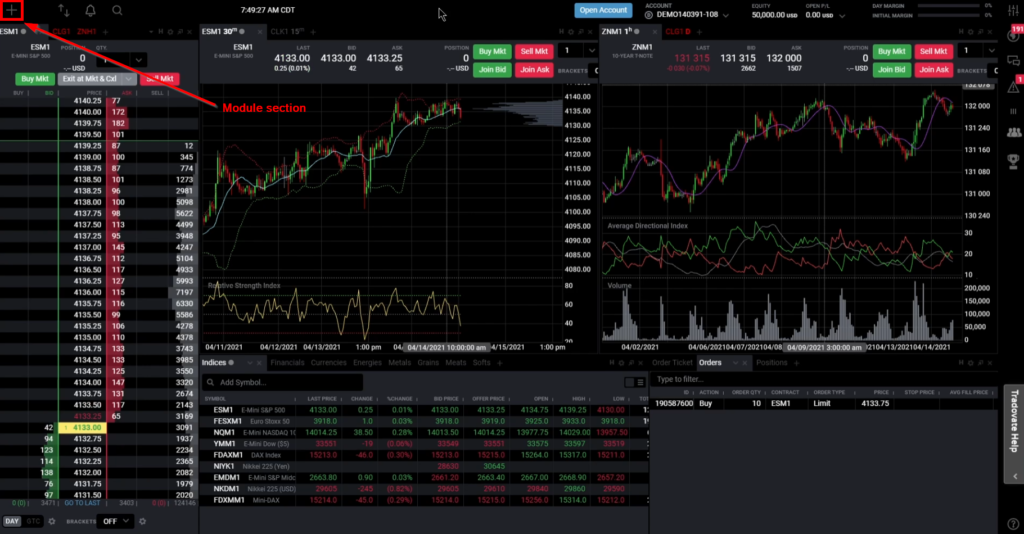 In the module system, you have the ability to choose from many features that the Tradovate platform offers. A bread-and-butter tool used by every Axia Trader is the DOM aka Price Ladder. Additional tools such as Footprint, TPO, and Volume Profile charts can be found in the Chart section of the platform.
For code geeks, Tradovate also lets you build your own indicators. Head over to Code Explorer to create and modify hundreds of indicators.
When ready, you can save your module layout using the workspace template on the right.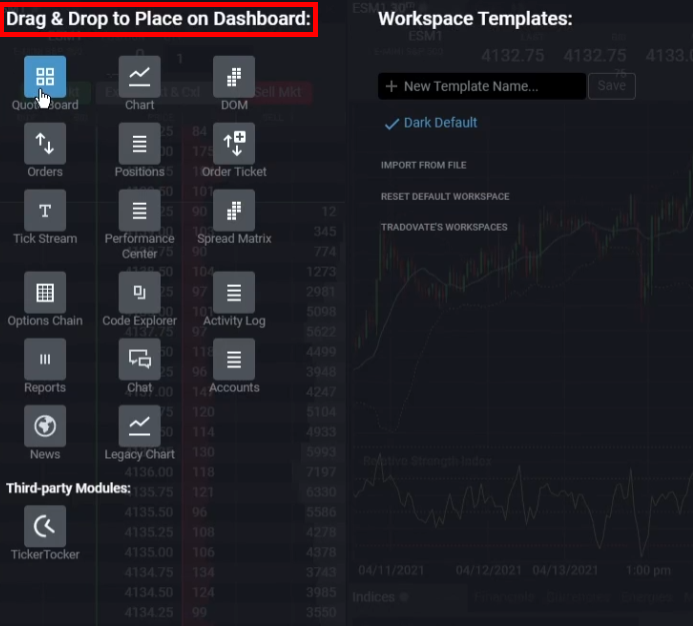 Tradovate Using Footprint
Every order-flow trader must be familiar with the depth of the market. Given the speed of the DOM, many market activities are somewhat hidden from the human eye. For that reason, Tradovate added extra functionalities such as the Footprint Chart. To set up a Footprint Chart, head over to Chart, then click on the Chart Type icon and select Bid-Ask Volume.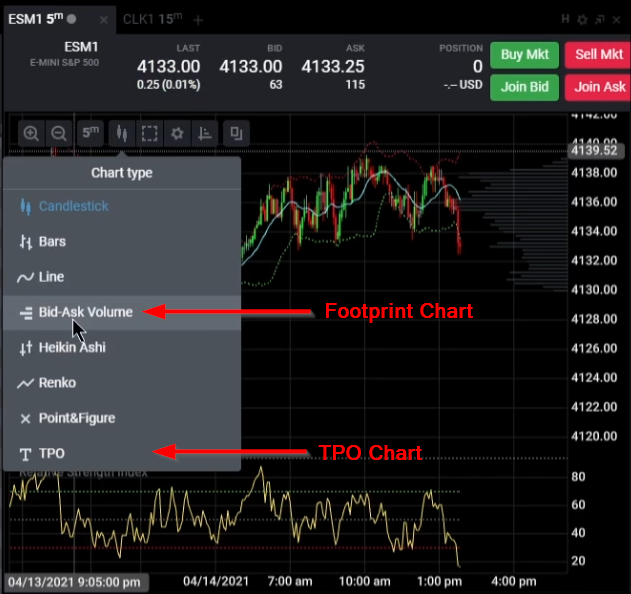 The Tradovate Bid-Ask Volume chart is essentially a Footprint Chart. Given the variability that you get from bid-ask interaction, the Tradovate platform offers extensive settings on the Bid-Ask Volume charting.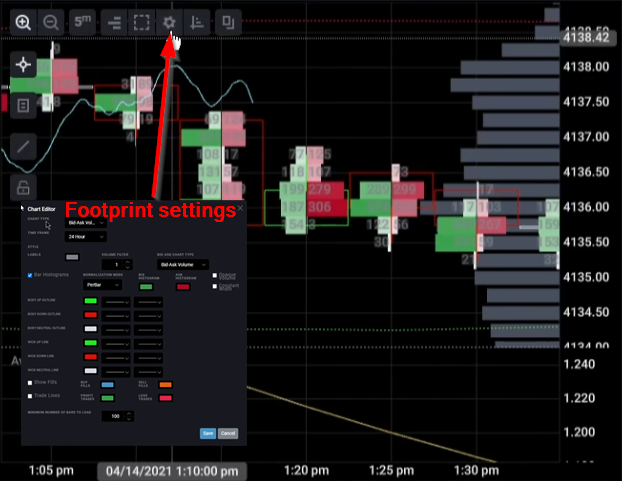 Tradovate Using Volume and Market Profile
Now zooming in on a second powerful tool used by Axia Traders, we look at the volume and market profile. Again, head over to the TPO Chart type and start using the power of volume and market profile. Tradovate also added functionalities that go beyond the standard market profile package (more on that in the video down below).
If you want to dive right in and start building strategies using the Tradovate market profile and volume profile tool, head over to the webinar that was recorded with Traver Harnett. Traver was previously the CEO of MarketDelta, the company behind the original Footprint charting package.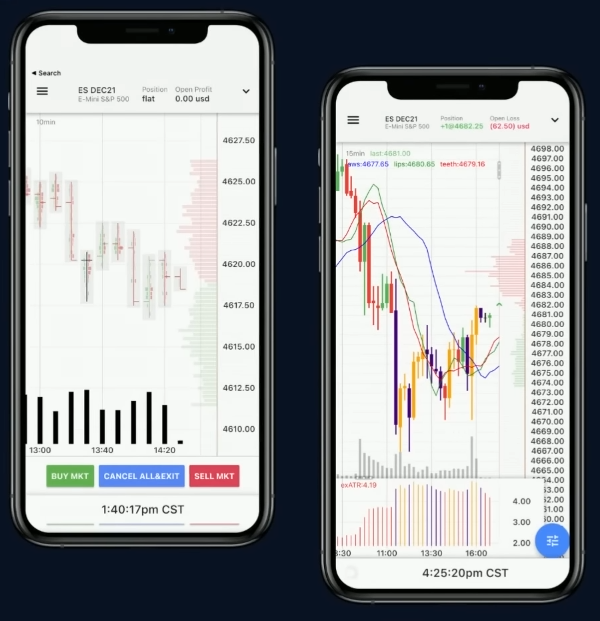 Last but not least, what is also great about Tradovate is that it offers a unique Market Profile, Volume Profile, and Footprint experience directly from the Tradovate mobile app. We find that this a nice add-on because not a lot of futures trading platforms offer this functionality via mobile app.
Tradovate is a powerful trading platform and for that reason has been acquired by NinjaTrader. For more trading lessons and tutorials, check out our next free webinar here!
Thanks for reading and trade well.
***
Axia Futures
4 Endsleigh Street London GB WC1H 0DS
+44 20 3880 8500
https://axiafutures.com/
Social Media:
Twitter: https://twitter.com/AxiaFutures/
YouTube: https://www.youtube.com/AxiaFutures
LinkedIn: https://www.linkedin.com/company/Axia-Futures/
Instagram: https://www.instagram.com/axiafutures/
Facebook: https://www.facebook.com/AXIAFutures/
Medium: https://medium.com/@axiafutures/
Contacts:
Demetris Mavrommatis — Co-Founder, Head of Trading
Alex Haywood — Co-Founder Head of Strategy