New Year's day 2017, the annual cliché: goal setting with aspirations for change. I decided real change was required. This change came in the form of a time-based, scheduled, process-orientated goal. On 1st January 2017 I set out to complete my first triathlon. It would be a 70.3 mile IronMan consisting of a 1.9km swim followed by a 90km cycle and finishing with a 21.1km run. However, instead of doing the usual annual process of writing down my goals, only to forget them a week later and never achieve a single goal, I put in place an immediate action plan, for my one and only goal. On 1st January 2017, the IronMan in Gdynia, Poland was paid for, the flights to Poland (venue) paid for and the accommodation was booked. A full 8 months in advance and my goal was in action.
I had zero experience riding a road bicycle nor did I own a road bike. Fortunately, via the gift of community sharing, I was able to source an incredibly beautiful bike at a large discount and in the process I also developed a strong, unique friendship. Make no mistake, registering for an IronMan is an expensive adventure but when you realise how much wisdom, experience and understanding can come from accomplishing the goal, you will come to realise that the cost is well worth the rewards.
The best $38 I have ever gambled and most important expenditure, was acquiring a 12-week training programme via Trainingpeaks. The programme was designed for a novice, like me, to be prepared to complete a 70.3 IronMan. The lessons learnt from the training programme were invaluable and can be summarised in five words. Consistency; simplicity; variation of intensity and length; motivational targets and constant reminders. I feel the need to touch on each one to drive home the importance of having a guided programme.
Consistency; the programme included six days of training, with one rest day. The week was broken down into two swim sessions, two run sessions, two cycling sessions and 1 strength training session. The programme followed this basic pattern throughout.
Simplicity was key component of the programme; it included, the day of the week, expected length of each session, and the exact programme to follow including numerous drills and variations. Once the workout was done, the programme prompted you to fill out the actual distances completed and time required. Once you inputted the distance covered and time taken, the programme would give one of three different colours (red, orange, green). The colour coding was a simple visual guide as to the actual versus expected performance at any given day. Within the programme you could easily zoom out and see your own performance over a number of days, weeks and the entire 12-week programme.
The variation of intensity and length of each programme ensured sessions never became tedious or dull. One session could be high intensity at threshold, with the next session being double the distance at half the intensity. To add variation, each session included a simple drill. Not multiple drills, but one focused drill, ensuring you get the maximum benefit from the session.
Motivational targets came in numerous forms, from colour coding each session, to summary tables at the end of every week. Also motivating was the one-on-one session with the coach who designed your programme, enabling you to use his expertise and pose any questions. However, the most rewarding motivation came in the latter half of the programme as fitness levels began to peak. The ability to 'smash' a set and feel like a million dollars was very encouraging.
The constant reminders; daily emails and phone buzzing notifications kept you moving forward on the path toward success.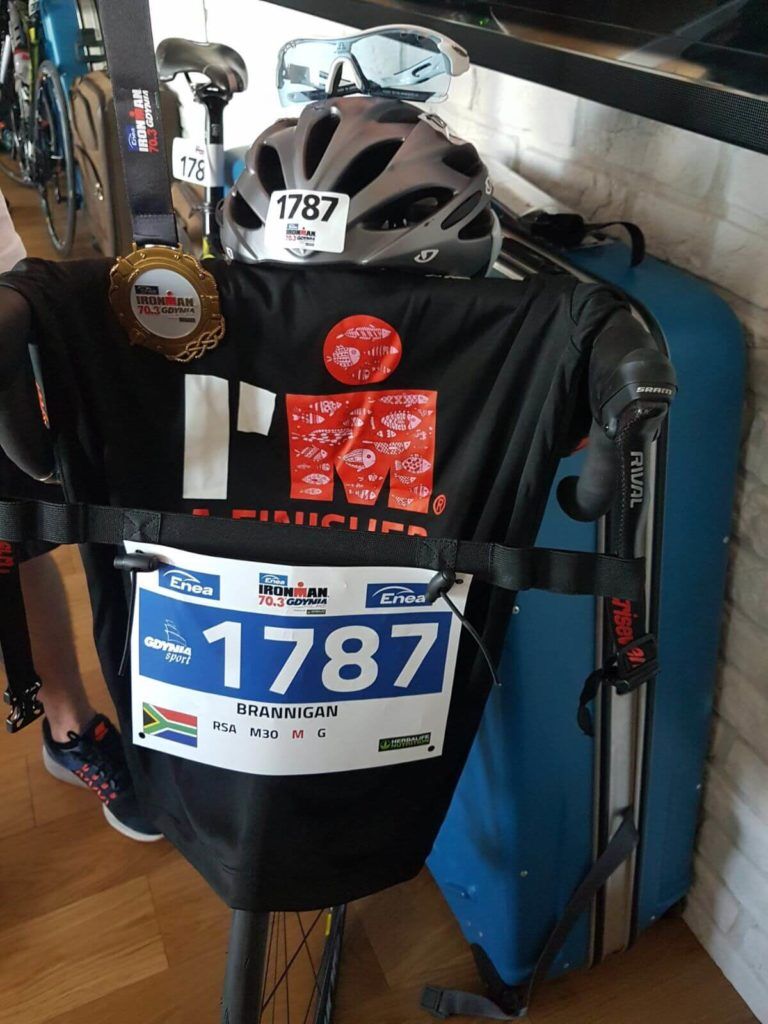 Race day came sooner than I thought. Standing bunched between the 2250 athletes due to take part, surprisingly I wasn't nervous. To put this into perspective, in every race in previous years, I had butterflies, which usually prompted me having to stop for a nervous-pee just as race got underway. This time however, was different and this can be attributed to my level of preparedness. My nutrition plan was set in stone. I had rehearsed the transition zone in my head both the day before and the morning of the race and I was physically and mentally prepared for the gruelling race because of the 12-week programme I had followed.
The sound of the gun, I was off. The swim was my strongest discipline. The conditions seemed flat, water temperature as expected. At 1.2km things changed. 1.2km away from the shoreline, wind and subsequently waves hindered my rhythm. Fortunately, being a member of a triathlon group meant I was fortunate enough to have this exact conversation with a very successful IronMan. Instead of fight and thrash at the waves, I did the opposite. I kept a steady rhythm and widened my arm stroke. This ensured I didn't waste unnecessary energy. The end of the swim came all too soon, I was 113th in the race, I was ecstatic.
Transition one included a visit to the bathroom and a laughable incident in which I couldn't find my bike. It was funny only because I was competing with a single goal in mind, to have fun and enjoy the experience. One last wave goodbye toward my greatest fan, and off I went on the bike for a 90km ride.
The route was spectacular. Lush, deep forests lined large portions of the route. The stage began with 15km of flat roads but as we entered the forests, the ascent began and steadily we climbed for 20-30km. Fortunately, every uphill must have a downhill and this provided some fast descents. Cycling was the discipline I had the least experience. During numerous training rides I noticed that I was particularly hesitant and slow on the descents, lacking trust in the bike and my inexperience. Again I consulted those wiser than me. With their tips, guidance and advice in hand I spent multiple training sessions rehearsing my descents. Needless-to-say I cruised on the downhills and found some great speed and aerodynamics.
The cycling leg of the race revealed some incredible insights into my abilities as a cyclist. I was slow, real slow. I had developed the ability to ride 90km, but I hadn't developed the experience demanded to ride with power, for 90km. Hundreds of riders overtook me during the ride. At first, I thought nothing of it, because naturally there will be stronger riders than I. But it got to a point where I began questioning myself. I distinctly remember looking down at my tyres thinking maybe they are flat. I kept shuffling on the bike to try different positions and this resulted in cramping in my lower back. The ride revealed something I never thought of, something I never prepared for mentally. This created uncertainty and that led to me changing what had worked so well in training. I began to race someone else's race. I began focusing on elements outside of my control. The bike ride was a very important learning process for me. I lost 663 places to the rest of the field, but the insight I gained about my novice abilities was worth every cyclist who zoomed past. It is this information and experience that will allow me to return to the drawing board in order to grow as a cyclist and athlete.
Transition two. It's always a weird feeling coming off the bike after 2hrs 55minutes and having to run. In my training programme I neglected to fully complete two elements of the programme. I cut a few corners. The first was the strength training and this showed up in the race with the constant back cramping as well as cramping and numbness in my triceps. The second element of my training which I could've worked on more was manoeuvring off the bike and straight into a run, also known as a 'brick' session. I got lucky with this second element but only because the little training I focused on brick sessions, I did smartly. I was given strong guidance by my coach that best method to train brick session was to start the run with a very aggressive, faster than usual tempo. I did every brick session with a metronome ticker which ensured I was aggressive off the bike. Smart, specific, purposeful training.
The final leg of the triathlon race was underway. 21.1km stood before me and victory. The course was three laps through the city centre of Gdynia, Poland, regarded as one of the top ten best in IronMan because of the manic support cheering along the route. It came as no surprise that the first 7km lap went by a lot faster than the plan. This distraction and lack of sticking to the plan meant that I had used up my last remaining energy and effectively I was now 'running on fumes'. Lap two lasted an eternity but one precious moment I shall never forget. An athlete hurt his ankle during the run and was forced to either abandon the race or continue on one foot with crutches. The courage and determination of this man sent a shot of adrenaline to my very core. More so, every athlete passing him gave him a pat on the back. It's moments like these that you only ever see briefly but I will cherish it for as long as I can remember it.
I was nearing the end of lap 2, I was flagging. My knee was throbbing, my energy levels low and my mind weltering. There she was at just the perfect time. My number one fan, my beautiful partner, my team-mate. She reminded me of the person I had chosen to dedicate my IronMan success to. My superhero, my mother. The strongest IronWoman alive with the grit and determination that trumps all. I needed no further motivation.
The red carpet finish was mostly a blur, I don't remember much about the finish. I remember a massive sense of accomplishment and pride. I remember the smiles and jubilation all around me. 5hrs24minutes of race time, that is what 12 weeks of sacrifice boils down to.
The IronMan is a journey like any other. Trading the financial markets is no different. Having been trading since 2011 and mentoring young graduates for over 4 years now. I have a stronger understanding of what's required to succeed in the realms of trading. It is exactly the same requirements needed to complete an IronMan or scale Mount Everest. I want to conclude this blog with a list of requirements, in hope that others may be able to dare dream big and become an IronMan or an IronTrader.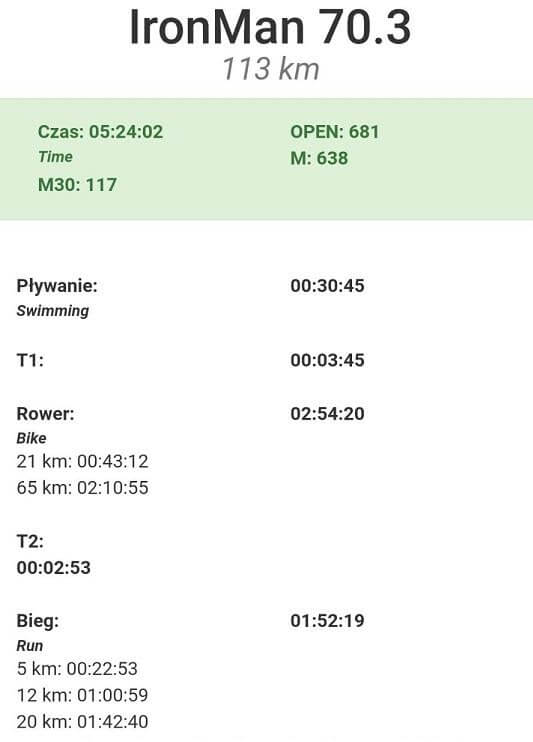 1 – Set an end goal. Action the goal immediately. Ensure it is realistic, simple and attainable. Make yourself accountable by acting early.
2 – Set out an action plan. The process needs to be exact. Within this plan ensure you have consistency, simplicity, variation of intensity and length, motivational targets and constant reminders. See the plan through to the end, at whatever cost.
3 – Identify your strengths and weaknesses. Play to your strengths and work hard at your weaknesses. Acceptance of one's weakness is crucial to ensure you play by your rules. Don't be distracted by external factors and forces outside of your control. Focus inward and apply your abilities smartly.
4 – Play your own game. Don't attempt to mimic or adopt others skills, develop your own intuition and experience. The grass isn't greener elsewhere.
5 – Real skill comes through experiences. With every experience you are wiser. Put yourself outside your comfort zone. That way you can experience a great deal more./span>
6 – Trust and self-belief come from within. It comes from following an exact process. It comes through repetition.
7 – Be honest in failure and humble in victory.
8 – Follow the plan methodically.
9 – Don't cut corners; every element of the plan is there for an exact reason. If results are going well or poorly, assess the metrics equally.
10 – Leave Junk miles for the 'average Joe'. Every moment you have to practise. Practise as if it were your last practice. Always push that little extra every day, because guess what, that's what winners do. Practise with intention. No matter how big or small the intention, 'smash it' every time!
11 – 'Be an empty cup', listen, observe, ask questions, learn. Blank page approach. The more you listen, the more you learn. There will always be those with more experience and a better understanding, let them guide you.
12 – Keep the approach simple. A triathlon has only three disciplines. One, two, three. Be a master of one or a jack of none. Less is more.
13 – Be courageous and determined. Be the one who will do whatever it takes to finish what you start. 'You can quit, and no one will care if you do; but you will know'.
14 – Lastly, never forget those around you who make it all possible. Those that spend endless hours listening to your boring training session. Those who accompany you to the endless competitions, those who put their own dreams on pause to watch you accomplish yours. Remember those who have sacrificed everything for you to become the champion you have become. Remember to say thank you and I love you.
I challenge every reader to stop wasting precious opportunities. Step up and dare to dream. Become the IronMan, IronTrader, IronWhatever you heart desires. Life is a journey, make each moment count.
A tribute to my Hero, SuperMom
If you want to learn to trade futures and develop your career elite trader then check out full range of Trader ​Training courses and consider joining our flagship 8 Week Career Trading Course. This intensive programme can be attended live on our London Trading Floor or virtually from home as an online trading course. We offer the most comprehensive training programmes in the proprietary​ ​futures​ ​trading industry which are based​ ​upon years of successful in-house skill​s ​development​.