Embracing The Impermanence Of Things And Relaxed Readiness
September was a month defined by my physical deterioration. This stemmed from the overwhelming stress I found myself under in the wake of an immediate drawdown, in pursuit of trying to access Spoo downside which began at the beginning of the month. Even on revisiting my warm-up journal from the first week of September, I can sense the eagerness in my feelings, the desire to do the right thing. I believe expectations were taking a strong grip on my reactions to the events that followed because they were so unconsciously overwhelming when they started to surface to a much more emotional level, I struggled to react from a place of acceptance. The surface level of my questioning took control in that first week of September and I allowed myself to take it out upon self-worth. The immediate term thoughts were ones that instantly hindered my ability to learn from the experience, instantly drawing my attention to the start of August and basically every other month of this year, in which I begin with a noticeable drawdown. Perhaps this was the case because I had not fully come to terms with these experiences, but on reflection, I believe it was a combination of process and outcome momentum running hot. The timing of drawdowns is completely irrelevant, yes you can learn a lot from identifying patterns in the time of such events, but to truly grow from them is to take self-accountability. For whatever reason it may be, I appear to build process and outcome momentum into the end of the trading month, if this is left unchecked for too long it is inevitable that at least one of these variables is going to face some resistance – in some cases both will take a hit.
My inability to go through the entire acceptance cycle of what had just happened, rippled into my physical health, quite literally dumping a month's worth of emotional and mental capital into a two-day period. All the thoughts that I was tapping into in the wake of this were detrimental to how I addressed the immediate term. As touched upon, the timing of events more often than not hold less weight than we want to admit, more often it is simply a matter of process and outcomes beginning to run hot – simply an ebb and flow which we operate within. I believe my desire for finality and resolution, a perfectionist quality, was largely at play at this moment. Something subconscious within me was craving a definitive ending to this reoccurring pattern, for it to happen again in the manner that it did put my ability to gain closure to the test.
Even now I must be careful not to get stuck back in that place, yes my immediate reaction was far from optimal, but it happened and moreover, I got incredible feedback via the physical reaction that preceded. The very literal experience of turning ill from stress-induced resistance to adversity has never made it clear to me how important it is to approach and resolve experiences from a place of acceptance; at the very least to constantly preach and live by the belief, as it is unreasonable to expect you to demonstrate it perfectly on every occasion.
The seven conditions for achieving flow:
Knowing what to do
Knowing how to do it
Knowing how well you are doing
Knowing where to go (navigation is involved)
Perceiving significant challenges
Perceiving significant skills
Being free from distractions
Having a clear objective is important in achieving flow, but we also have to know how to leave it behind when we get down to business.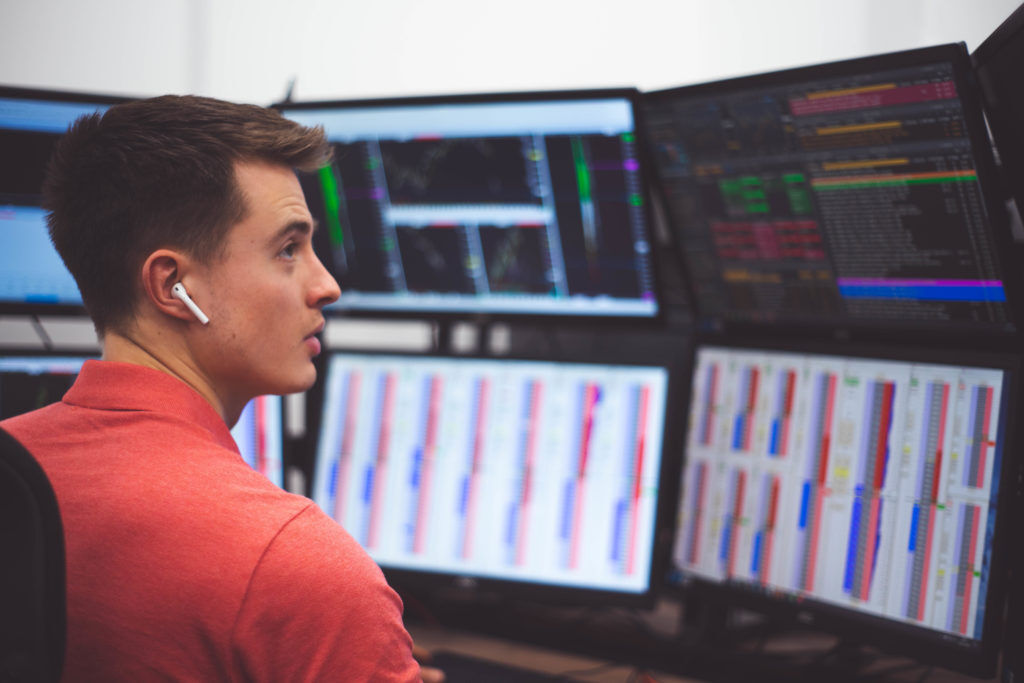 The points focusing on our ability to perceive both challenges and skills encapsulate my experience in mid September. There was no accounting for the possibility of challenge in that time, I was also incapable of taking a step back from the initial challenge in order to focus on the most leverageable of my skills – tools which would have helped me address the immediate term with far greater efficiency. Ironically in the aftermath of my emotional reaction transitioning into the physical, there has been a persistent feeling of not only acceptance but gratitude toward what unfolded. Often telling myself that this is the best drawdown I have ever been through, recognizing that this is the best version of myself perhaps ever (knowing how well I am doing). These are things which were quite literally impossible for me to see for such a long time, now that I can direct attention to them I believe my ability to embrace the next challenge I face can be from a much more accepting place – one of believing in letting as by doing so is to trust in my process.
Not too dissimilarly to August, the month of September was one in which adaptive situational trades, at times took too much control of my decision-making. When put under periods of stress look to:
Push points of access further away than you think (identify areas that you expect to gain feedback from, build ideas around this)
Broaden ideas to a larger timescale (if the idea does not play out today, how might it look tomorrow?)
Work harder to do less (we are constantly making decisions, a position should not be seen as the only way to make one)
Remove levels of fabrication and get to the core of an idea (most efficient ideas have a basic principle of understanding when a market may move from x to y)
Believe in principle that something I come across quickly is something I do not understand sufficiently (often closely linked to accessing of a bias).
If the tempo of opportunity is to remain or even increase, I need to be aware that it is likely that their quality has deteriorated also. It is in my ability to fall back on my selection that will allow me to filter through these opportunities, ie moving to a more broad segregated way of coming up with ideas. Even if the pace is to actually fall, it is likely that there will be a higher quality idea developing, it just may mean there are prolonged periods of doing nothing in-between my times of idea selection.
An ideal trader state is all about ownership, expectations take away our ability to own our decisions and take self-accountability.
Accept it for what it is and springboard into the next experience.
There are no negative emotions only negative reactions to them.
Focus on enjoying your daily rituals, using them as tools to enter a state of flow.
Rituals over goals.
A ritualistic workplace.
By Joe Carey
---
FREE Webinar Sign Up: https://www.elitetraderworkshop.com/
Axia Futures
4 Endsleigh Street London GB WC1H 0DS
+44 20 3880 8500
https://axiafutures.com/
Social Media:
Twitter: https://twitter.com/AxiaFutures/
YouTube: https://www.youtube.com/AxiaFutures
LinkedIn: https://www.linkedin.com/company/Axia-Futures/
Instagram: https://www.instagram.com/axiafutures/
Facebook: https://www.facebook.com/AXIAFutures/
Medium: https://medium.com/@axiafutures/
Contacts:
Demetris Mavrommatis – Co-Founder, Head of Trading
Alex Haywood – Co-Founder Head of Strategy